Opportunity Details
Mentor a College Student with College Now's Virtual Program!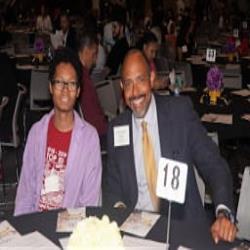 College Now invites you to mentor with the College Now Mentoring Program! Just two emails per month and three meetings per year (virtual or in-person) can make the difference for a college student.
Think back to when you were 18 - did you have all the answers? Chances are, you benefited from the advice and guidance of a trusted adult. Whether it was a professor, employer, or another figure in your life, someone took the time to get to know you and help you grow as a person. College Now invites you to pay it forward and play just such a role. Join our 2,000+ mentors and make a difference in a student's life!
The College Now Mentoring Program has helped students from Greater Cleveland reach graduation day for the last eleven years. Our students graduate at a rate nearly twice the national average for their peer group!
We pair scholarship recipients with volunteers from the community who have two- or four-year degrees, who provide guidance, advice, and encouragement to students. Many of our scholarship recipients are the first in their families to attend college. Mentors are crucial to help students make the most of their college years while staying on track to graduate on time. Students and mentors are connected through an online platform, Chronus, which helps facilitate communication, offers tools to guide each relationship, and helps track program effectiveness. In addition, Mentoring Program staff provides individualized support to mentors and students, and also provide ongoing training and networking opportunities for mentors.
Apply by April 1st to be considered for a match in summer 2023!
In order to mentor, you must:
Hold a college degree (two- or four-year)
Pass a background check (facilitated by College Now)
Exchange messages twice a month and meet (virtually or in person) three times a year with your student
Be willing to commit to a multi-year relationship
Live in the United States
The time commitment is minimal and it truly changes lives. If you are interested in making a difference in the life of a college student, apply today at www.collegenowgc.org/become-a-mentor!
Education, Adult Education
Low-income Communities, Children & Youth
Age Minimum (with Adult): 21+, Minimum Age:21+
Please wait...
Log in or Register
In order to register for this opportunity you must log in to an existing account or register to create a new account.
Signup with team
This link allows you to participate in this opportunity with a team. When you click on the link you will have the option to:
Choose an existing team you're already a member or captain of, or
Create a new team to sign up.
Signup Questions
Please respond to the following questions in order to signup for this opportunity:
Please wait...
E-mail