Opportunity Details
Prepare and Donate a Meal (Tuesdays only)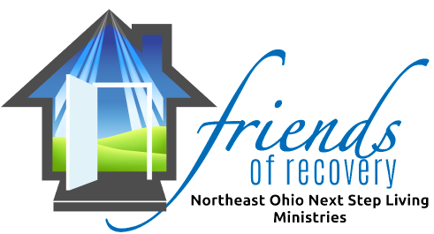 Friends of Recovery NEO hosts 2 support groups every Tuesday evening -- Journeymen for Men and Sisterhood for Women. They are Christ-centered support group meetings open to the community for anyone struggling with any of life's issues such as and not limited to: relationships, codependency or addictions of any kind. Each meeting starts with a free meal that is served at 6 pm.
If you are interested in purchasing (as a donation), preparing and delivering one of these meals, please use one of the links below to sign up using MealTrain and then click on the "Express Interest" button to let us know you've signed up. This opportunity qualifies for 4 hours of volunteer time which would include purchasing meal ingredients, preparing and then delivering the meal at one of the locations listed below at 5:45 pm on Tuesday evenings.
If you lose the MealTrain links, go to our website and look for the Volunteer / Donate webpage: http://www.friendsofrecoveryneo.com
Deliver to: Arukah Home for Women, 37649 Euclid Ave, Willoughby
Deliver to: Tikvah Home for Men, 37915 Euclid Ave., Willoughby
Faith-Based Service, Civic & Community
Age Minimum (with Adult): 18+, Minimum Age:18+
Please wait...
Log in or Register
In order to register for this opportunity you must log in to an existing account or register to create a new account.
Signup with team
This link allows you to participate in this opportunity with a team. When you click on the link you will have the option to:
Choose an existing team you're already a member or captain of, or
Create a new team to sign up.
Signup Questions
Please respond to the following questions in order to signup for this opportunity:
Please wait...
E-mail