Opportunity Details
Individual - On-site Child-Care/Playroom Day Monitor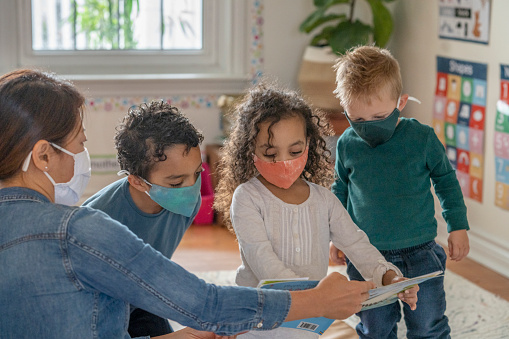 Volunteer Role: On-site Child Care/Playroom Day Monitor
(BACKGROUND CHECK REQUIRED) 18+, Physical ability to ascend/descend stairs, and visually monitor children required

Seeking a Volunteer to provide Child Care on-site at The Haven Home during programming hours for Mothers.
Volunteer will be responsible for monitoring and engagement of Resident Children (ages 1 -6) during programming hours for Mothers.
Volunteer's service area is an on-site Playroom stocked with toys & activities.
Prior experience working with children ages 1 - 6 a MUST! Experience with diverse populations and/or children in crisis a PLUS!
Stay at Home Moms, Retired Teachers, Sunday School & Day Care providers welcome!
Please complete the Volunteer Application at the link below:
The Haven Home · Volunteer Application (lglforms.com)
Suggested times below are those most beneficial to our Resident Mothers, as programming occurs during these hours.
On Days listed as Volunteer Choice,Volunteer may serve any time between 10am - 4pm with staff approval
Mondays: 10am - 1pm and/or 1pm -4pm
Tuesdays: 10am - 12pm
Wednesdays: Volunteer Choice
Thursdays: 1pm - 4pm
Fridays: Volunteer Choice
Homelessness, Children & Youth
Families, Homeless, Low-income Communities, Children & Youth, Women
Age Minimum (with Adult): 18+, Minimum Age:18+, Skills: Child Care & Therapy
Please wait...
Log in or Register
In order to register for this opportunity you must log in to an existing account or register to create a new account.
Signup with team
This link allows you to participate in this opportunity with a team. When you click on the link you will have the option to:
Choose an existing team you're already a member or captain of, or
Create a new team to sign up.
Signup Questions
Please respond to the following questions in order to signup for this opportunity:
Please wait...
E-mail