Founded in 1993, MedWish International is a not-for-profit organization that saves lives and the environment by repurposing discarded medical supplies and equipment to provide humanitarian aid to people in need.
MedWish works with a range of healthcare providers to recover medical surplus. With the support of thousands of volunteers every year, MedWish repurposes unused medical supplies and equipment, while promoting better health and environmental stewardship. It's a simple, yet extraordinarily important mission.
RECOVER:
MedWish recovers unused and discarded medical supplies and equipment from healthcare institutions around Northeast Ohio. These items are either donated directly to our warehouse, or picked up from one of ~120 healthcare institutions across Northeast Ohio. Our medical surplus recovery eliminates about 450,000 lbs from landfills.
SORT & REPURPOSE:
MedWish has a very extensive sort process to ensure the viability and integrity of the supplies we send. Volunteers help us sort and pack surplus supplies. Sorting involves categorizing items, checking expiration dates, packing, and counting & weighing boxes for inventory and/or shipment.
REDISTRIBUTE:
Our sorted medical supplies & equipment are offered to recipients both locally and across the globe. MedWish works with recipients to complete their wishlist, and then ships boxes, pallets, and cargo containers to partners in need.
Additionally, MedWish partners with domestic nonprofits to repurpose supplies unfit for humanitarian aid. These non-sterile, expired, or short-dated items are offered to local nonprofits such as schools, camps, and animal clinics.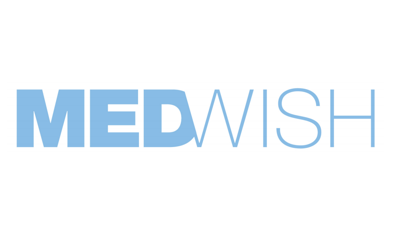 People with Health-based Concerns